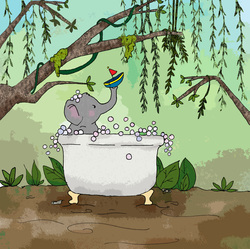 My Elephant piece will be on display from April 6th-April 10 at the University of the Arts, Art Unleashed Exhibition.

This piece was an art challenge given to me by my 5th grade students so I owe them the biggest thank you. If it wasn't for there simple challenge to draw a elephant taking a bath I never would have created this illustration.

Thank You my fabulous 5th Grade art class.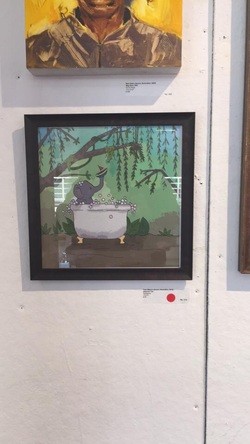 Update 4/11/17- The UArts Art Unleashed Exhibition is over. I was honored to be part of this exhibition, helping raise money for a scholarship to my alma mater is so rewarding. I am even more honored that some out there bought my piece. I truly owe this all to my 5th grade students who challenged to me to draw and elephant taking a bath.