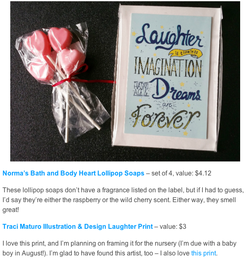 This month I was one of the featured artist in the subscription box Box of Happies; I would like to thank Box of Happies for featuring one of my prints in their awesome service.

I would also like to thank My Subscription Addiction for their review of my print, it brightened my day and brought a smile to face.

Knowing that I am reaching others with my art and designs is what I have always dreamed of doing.